Please excuse our appearance while we update our website.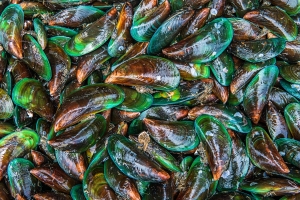 Green-lipped mussels (GLMs) are perhaps nature's best whole food source of nutrients to boost your pet's joint health and mobility. They are shellfish sourced just off the coast of New Zealand, easily identified by the bright green stripe on the lip of the shell. While they offer a long list...
---
Joint health is an important concern for pet owners, as joint problems can cause pain and decreased mobility in cats and dogs. Thankfully, there are a number of joint supplements that are designed to help improve joint health and reduce pain. These supplements typically contain one or more of the...
---
---
---
Award-Winning, and Open for Business
In 2020 we were named the #1 Independent Pet Store in the United States By Pet Business Magazine. It's no small feat for a small shop from Cheshire, CT. As dictated by the times, we've opened our doors, but also allow for online ordering, and local curbside pickup.
True North
Discover Your Pet's Path to Better Health
Cat and Dog Nutritional Counseling
Every animal is unique; an individualized approach to pet health and longevity.
Pet Nutrition Supplements
Build a better raw bowl or find natural solutions in supplements. Our experts can help guide you in-store.
Raw Feeding Selection
New to raw or an experienced feeder, we stock the largest variety of Raw Food in Connecticut and New England. Offering the highest quality complete and balanced raw food diets for puppies, kittens, adult and senior cats and dogs. Our local selection includes raw bones and raw supplements for all life stages.