Is Your Cat Getting Enough Water?
June 29, 2022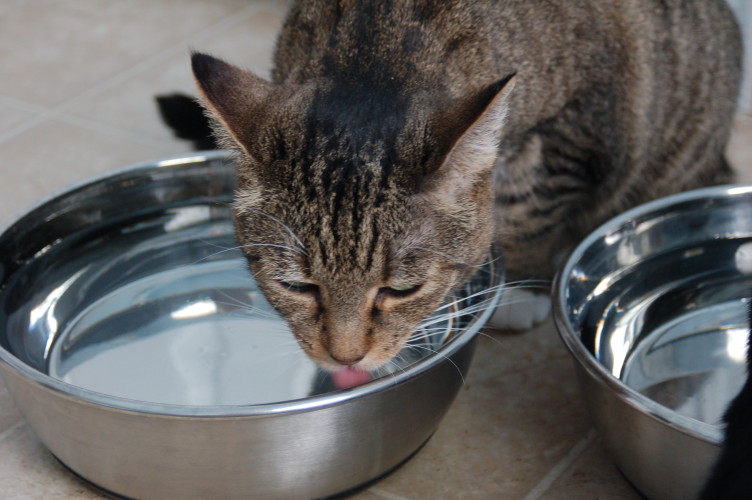 Most cats will not drink enough water during the day without our intervention. Chronic dehydration can lead to a variety of health problems and even death. Learn how to help your cat stay hydrated this summer.
Feed a moisture-rich food, such as canned or raw. 

Place water bowls away from food bowls, in multiple locations throughout the house.

Always use shallow glass or food-grade ceramic dishes. Cats don't like their whiskers rubbing the sides of the bowl.

Since cats prefer moving freshwater, try a pet fountain.

Change water daily and don't forget to clean each time you fill.